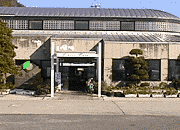 The Lemon Heart Cafe
In the (Iwagi) port building, the cafe specialises in cakes and is well known locally for "lemon heart" lemon butter. It also serves basic meals in a relaxed atmosphere, and is quick and easy for a bite to eat before catching a ferry.

---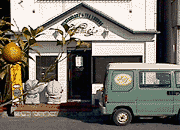 Misty
Also located close to the port, Misty is owned and operated by the Kamei family, and is a popular place for Iwagi's residents to eat out. Open six days a week, Misty also has larger rooms available for pre-booked catered functions.

---
Yoshimasa
Use of the rooms requires advance booking and ordering, but Yoshimasa's function rooms are possibly the best local option for catered parties. The seafood menu is especially popular, but other meal options are available to suit your palette.

---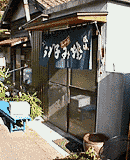 Okonomiyaki
There is a small, primarily take-away service restaurant, also in the main town on Iwagi which serves Hiroshima style okonomiyaki. Okonomiyaki is best described as a kind of omelette, mixed with pancakes and noodles. Various meats, seafood items and vegetables are also added to suit your tastes. As well as this, yaki-soba (fried wheat noodles) and various bevarges are on the menu. You will receive service with a smile, and value for money is guaranteed.